>> Friday, October 9, 2009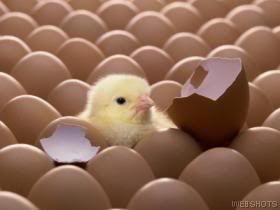 Who doesn't relish the idea of collecting your own fresh organic eggs from your own chickens, right in your own backyard?

The great thing about chickens is once you are set up with a quality coop, a good location, and a few protected chicks, other than....
feeding, egg collecting, and occasional cleaning up for your compost, they are fairly maintenance free. (they do make good pets too!!)

When you decide to build your own hen house you will obviously want to stick to a strict budget. If you don't you can find your costs running away with you and in this article I explain how to avoid that happening by sticking to a good plan.

You will need to consider the materials you use, the location of your coop, light and protection.

1) Materials
You can skimp on the cost of your materials but this is probably not a good idea if you expect to keep chickens long term. Because you can make a hen house out of almost anything including barrels, thrown away timber and lumber, corrugated iron but in the long run you are better to invest in good timber which will lead to productive chickens and is the best option to take in the long run. Being someone who believes in 100% organic, I would recommend not using "pressure treated" (PT) lumber at all in your chicken coop, (the green stuff your deck is built out of), here's why,, chickens love to peck at everything (who knows maybe it's good to eat). For the sake of you and your chickens use cedar or redwood instead of PT, it is poisonous and it "off gasses" as well.

2) Location
The location of your coop is an area where you can keep your costs down if you pick where to locate carefully. You will need to choose a good level piece of ground which will not need any earth moving in order to put in your base.
The location will also influence the protection of your birds from predators as if they are within watching distance your job will be easier and may not require a big investment in fencing and protection. You can also think about a portable hen house if you are just starting out or your space is limited.

3) Protection and Light
This proximity to your house will not only lead to better protection from predators but will also reduce your cost when it comes to the supply of water and possibly light to your birds. If you need to run a power supply out to your birds and they are a good distance away this can be an expense that you can avoid by choosing the location wisely.
These are some of the factors you will need to consider; there are many other factors to bear in mind before you build your own hen house. If you start with a good plan, you will have happy and productive chickens for years to come.

Discover how to build your own hen house and learn ALL the factors you need to consider when building your own chicken coop. Just click on the pic !!!




Peace and Prosperity to You,,Happy Homesteading,,,NY Homesteader