>> Thursday, January 28, 2010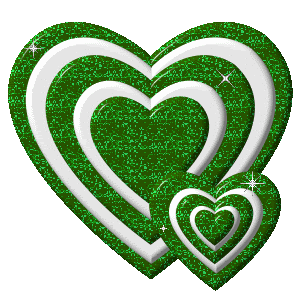 Hello everyone, Valentines Day and the spring holiday season is closing in fast, and the pace is picking up. In case you missed it, the US (and the rest of the world for that matter)is in a little bit of economic recession right now so this holiday season could be a lean one for most people.
Here at NY Homesteaders homestead we will be making many of our own gifts as we do every year, (I have given my mom a home made gift almost every year since kindergarten) to offset the cost of the holidays.
OK OK, I know what your thinking,
"I'm not the crafty type" or "I don't know how"
Let me say, It is easier to do than you might think. If you have a wood shop available to you, making a bird feeder or small table is pretty easy to do and is not super time consuming either. No need to get too elaborate (sometimes simple is better) If you need some ideas of things to build you can
Click Here!
.
I have my twins building their 2 grandma's wind chimes for Christmas this year, and we plan on making our own gifts for Valentine's Day, Easter, and Mothers Day too!!
I took an old pot lid and removed the handle and attatched a 2 foot long piece of 20 lb. test fishing line through the handle hole in the center. About half way down the fishing line we attatched a large bolt washer on the line, we had to work at that a little to make it hang in a horizontal position,(I ended up just using 2 nuts and a piece of a drinking straw) but thats the fun of it. I then cut some copper water pipe at 4, 6, 8, and 10 inches long for the chime parts. Thats as far as we got this time, but I plan on drilling holes around the perimeter of the lid for the chimes and letting them hang with the fishing line so the washer hits them when the wind blows. Then the kids can decorate them with little jewels and or figures that we got by the gross at the local "dollar store". Simple right?
I understand that copper pipe is not cheap, but it is far cheaper than purchasing a ready made copper wind chime. Also, the happiness that not only grandma will feel cause she has 2 one-of-a-kind hand made gifts, also the kids happiness knowing they made it all by themselves (OK with a little help from daddy!) is worth far more than you could ever pay for something out of a catalog or retail store.
So,you don't have a woodshop or workshop at your disposal, (this kind of goes against the grain a little bit), but if you visit your local craft store they sell unpainted simple wooden toys, shelves, bird houses and feeders, etc. for very little money, and you can personalize them with paint and decorations to make them unique. Use your imagination! It is like anything else, the more you practice using it the better it gets! Purchase modeling clay and make a flower pot for someone. If you can knit or sew, maybe make someone a scarf or hat. Did you make some pickles, preserves, or other goodies from your
organic garden
this year? Try this, cut a few heart pictures, or draw your own, out of a magazine, glue it to the top, put a bow around the jar, and,, Instant Holiday Gift !!!! Seriously,, YOU CAN DO IT !!!!
Hey, it's a busy world and there are many things in life that constrain our time, this I understand ,but if you substitute the time it takes to actually go shopping (not to mention the fuel your using) for an item, you could probably work on a home made gift a few hours (or minutes) a day, and the time would work out almost the same.
There is nothing that brings a family closer than working on projects like these together as a team. The benefits are many, usually "greener", cheaper, learning something new (or better yet, teaching someone, like your children, something new) and the happiness and good feeling of giving instead of receiving all the time.
I hope these tips will help and motivate you to turn your unused study, or even your kitchen table into a "quasi-workshop" this holiday season.
If time absolutely won't allow you to create your own gifts this year you can always visit "The Mercantile" in our sites navigation, at the top of the page, for cool green gifts for this holiday season !!!
Peace and Prosperity to You,,Happy Homesteading,,,NY Homesteader